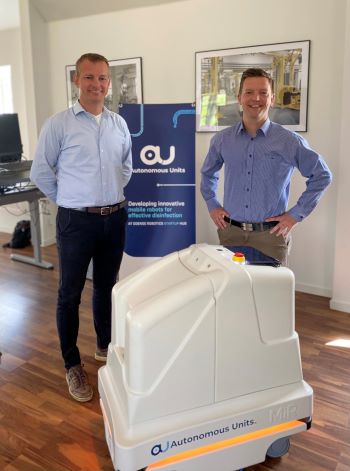 Welcome to appointed CEO Karsten Thinggaard
Karsten Thinggaard is raised on Funen, that is known for the successful Odense Robotics Cluster, and has a Master of Science in business administration from University of Southern Denmark in Odense.
He has had a long career in various management positions within Danish family own international industry Group Danfoss, which has among other things brought him extensive experience from travelling and working in countries like USA, Canada, Switzerland, Sweden, India and China. Lately, Thinggaard has been heading the strategy agenda within danish family owned automotive supplier TAJCO group.   

"I am thrilled to accept this unique opportunity to become part of Autonomous Units interesting journey, which is an assignment, I am approaching with a good sense of humility as well as ambitions for what we can accomplish together. We are founding our solutions on the proud technology and traditions of the Odense Robotics Cluster and we combine this with passion for making the world post COVID-19 a better place" say Karsten Thinggaard and continues:

"We have all experienced how COVID-19, and not the least the many restrictions, have influenced our everyday life significantly. The human as well as the financial implications has been enormous and when the dust settles, we would all want for this never to happen again. Prevention saves lives and is much cheaper and more effective that all reactive measures. It is our vision in Autonomous Units to make our contribution to a world in which prevention enables us to enjoy the freedom we all desire". 
The companies founder and now CTO (Chief Technology Officer) Flemming Thinggaard says: "I am known for a long time, that we need to to strengthen the commercial part of our leadership team. Karsten has a broad profile, major international experience and network, which can drive the strategic direction for Autonomous Units growth journey."  laughs Flemming.  
The company has a strong commercial profile lined up to complete the management team, however cannot reveal yet who is about to land this exciting position in the business with the great ambitions. 
Facts about Autonomous Units 
Founded: 2020 by Flemming Thinggaard  
Location: Langeskov, East of Odense, Denmark. 
Membership: Odense Robotics etc 
Current Market: Robot solutions, incl. Desinfektions robot 
Solution: the fully autonomous Robot DMD4000 uses a mixture of welknown and patent pending technologies to disinfect all surfaces as wel as the air in a room – walls, tables, chairs, hide-outs and corners, toilets etc while leaving no trace. The solutions secures that all bacteria and vira are very effectively eliminated.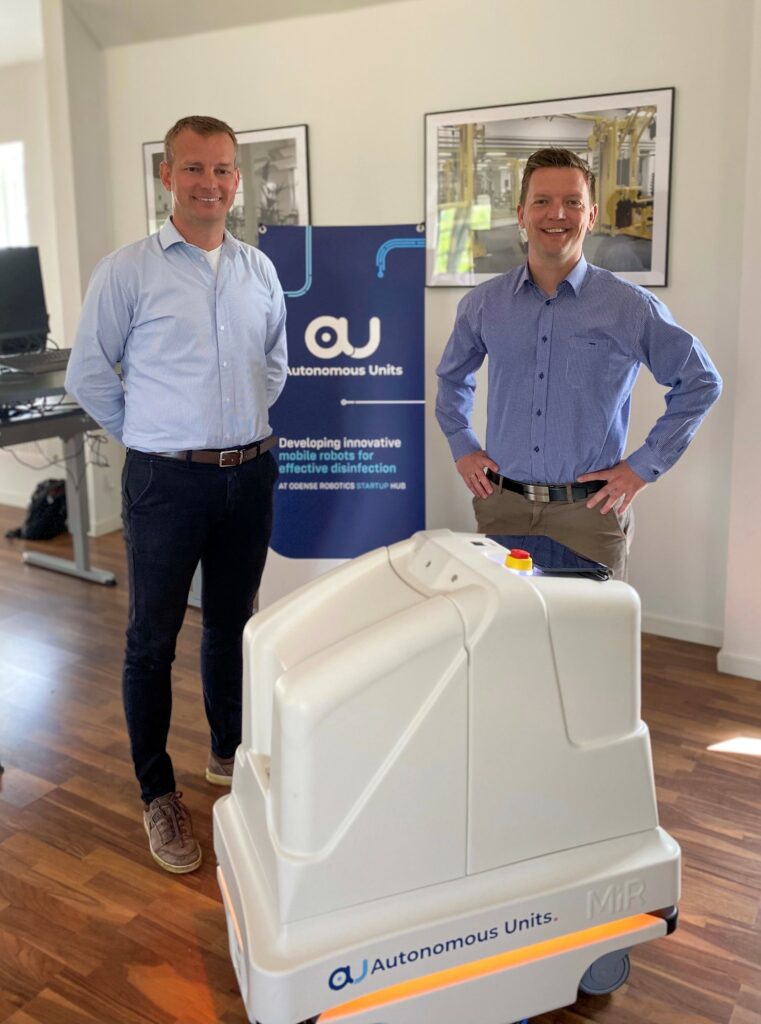 Do you want to follow us?