Clinical purity - Efficient virus prevention - Safe working environment
Virus – bacteria – pandemic are all words that are prominent among both the companies and their employees. Our attention is highly focused on hygiene, but also on how we can ensure a more efficient virus prevention. With this increased focus, the employees' demands for a safe and disease-free working environment are growing.
Choosing the DMD4000 solution, will help your company fulfill these demands. DMD4000 prevents all top 20 most commonly known viruses, bacteria and other disease related causes of sick leave. When a company's surroundings are kept bacteria free and the local environment is neutralized daily, the number of sick days is significantly reduced.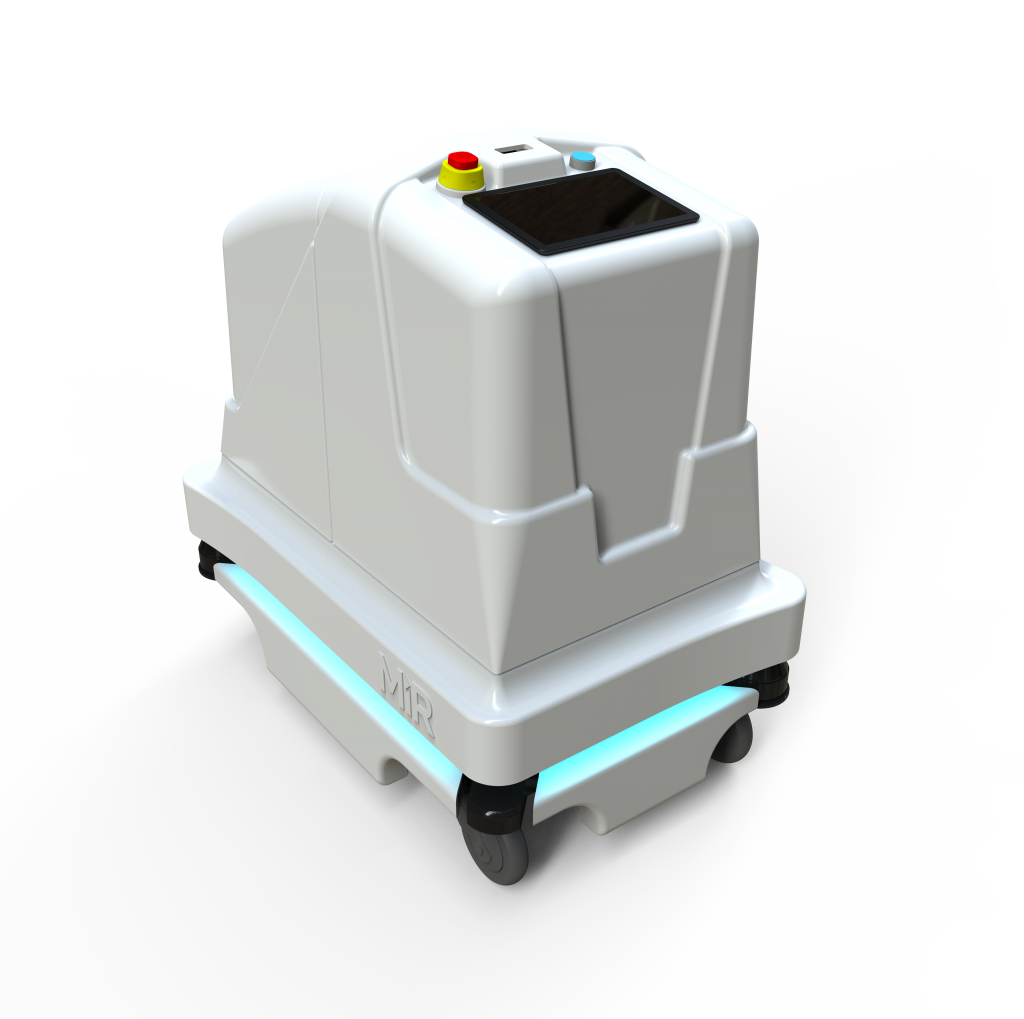 "The robot makes it extremely easy"
It is an easy solution, because it doesn't need any attention.  Hygiene is very important to us and it makes us feel safe that the robot tends to anything we cannot see. This assures our staff and customers that there is no risk of infection in case sick customers have been inside.
– Mette Branch Director of Fynske Bank Nyborg
"If I can avoid 2-3 influenzas a year and just do my job, because the room is neutralized during the night, then we have come a long way"


Good hygiene is important because I want to take care of both my employees and my members.
DMD4000 goes everywhere we cannot access manually.
– Søren from GOD FORM
"
SOS service – in urgent need of disinfection?

"

DMD4000 is at your disposal when you need immediate help. Are you in urgent need of disinfection? Please do not hesitate to contact us at tel: +45 93 87 22 70. Our disinfection robot is designed to increase the general level of hygiene and secure against unnecessary sick leave and potential pandemics.
"DMD4000 is a flexible solution for a wide range of environments"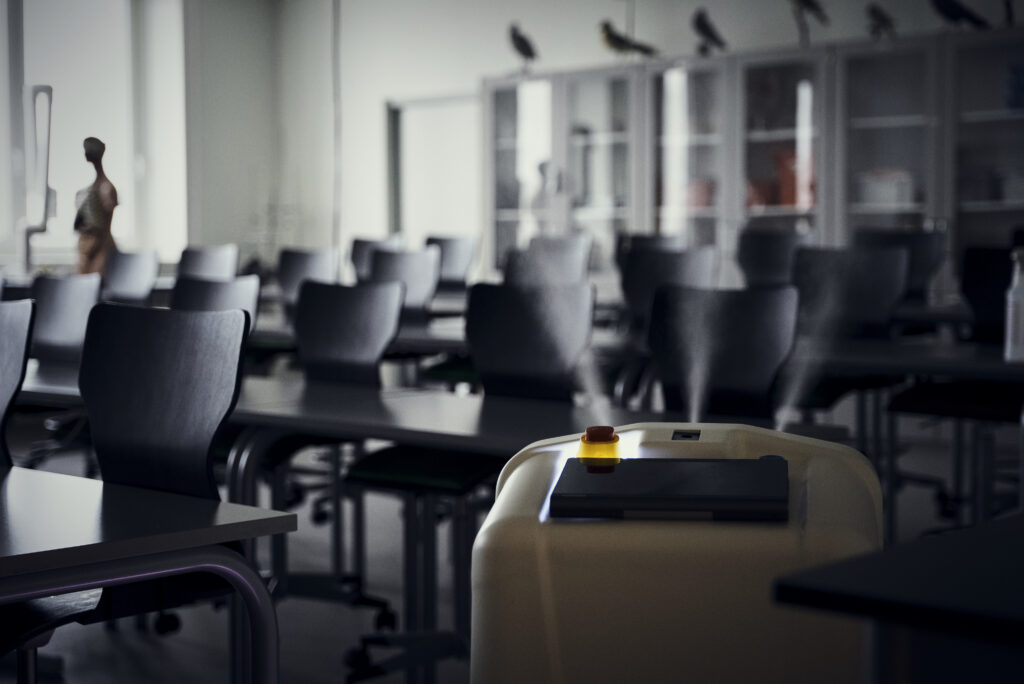 Workplace
Offices, canteens, bathrooms etc.
Hotels and restaurants
Rooms, common areas, canteens, kitchens etc.
Institutions
School environments, day care and social clubs
Hospitals, clinics, elder care
Laboratories, common areas, living rooms, bedrooms, bathrooms, kitchens, dining rooms, waiting rooms and assistive devices
Sport and fitness
Dressing rooms, fitness rooms and equipment
Airports, factories and similar
Assembly line, stock, payment and check-in areas, disinfection in flight transit
More information? Just call +45 93 87 22 70