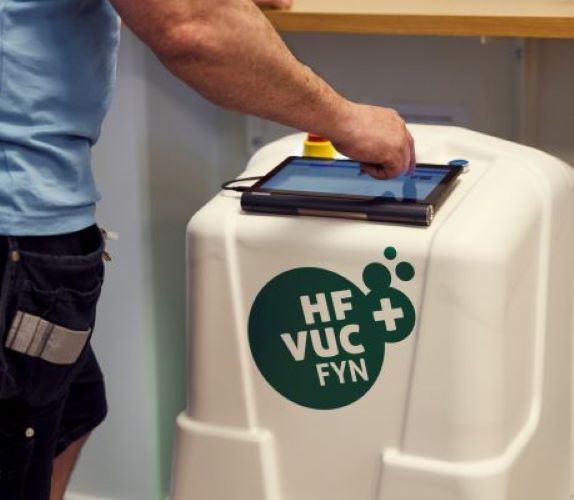 Our goal is to ensure that we develop our product with user interaction in focus.
At Autonomous Units, our goal is to ensure that we develop our product with user interaction in focus. That is why we always say YES, when the opportunity arises to develop our product on site. We got the opportunity to "move in" to HF & VUC Fyn's spectacular and nice domicile on Kottesgade.
HF & VUC Fyn Odense moved into Kottesgade 6 in 2013, and since then several thousand students have had their daily studies here. In 2020, Corona unfortunately moved in all over the world, and here at HF & VUC Fyn, the students then had to study from home. As the opening day again approached, the fear about infection spreading among staff and students followed. A local test center was installed at the school, where several hundred students and staff from the nearby schools had to be tested daily. We all know that, with a larger population comes bigger risk of bacterial and virus-spread. That is why DMD4000 moved in as well.
Our disinfection robot DMD4000, is now installed at the school's test center. In nights, the robot disinfects the entire test center which means, that both students and staff daily starts their day in a bacterium -and virus free test center.
When the robot was installed our development, team descided to pack their suitcases and relocate at the school also. We saw an opportunity to get a lot of reactions and interactions from a bunch of different user groups. And it became a huge success.
We are so grateful for the opportunity given by the school gave us. We also want to say a big thank you to Service Manager John, for meeting us with an open, curious, and flexible mindset. It meant that we after 14 days went back home with our suitcases filled with exciting new ideas for further development.
We ended the days with our photographer Victor Fink, which resulted in a lot of cool videos and excellent pictures that will be released very soon. Thank you all / Team AU
 #letsdesinfect #desinfectionisthenewnormal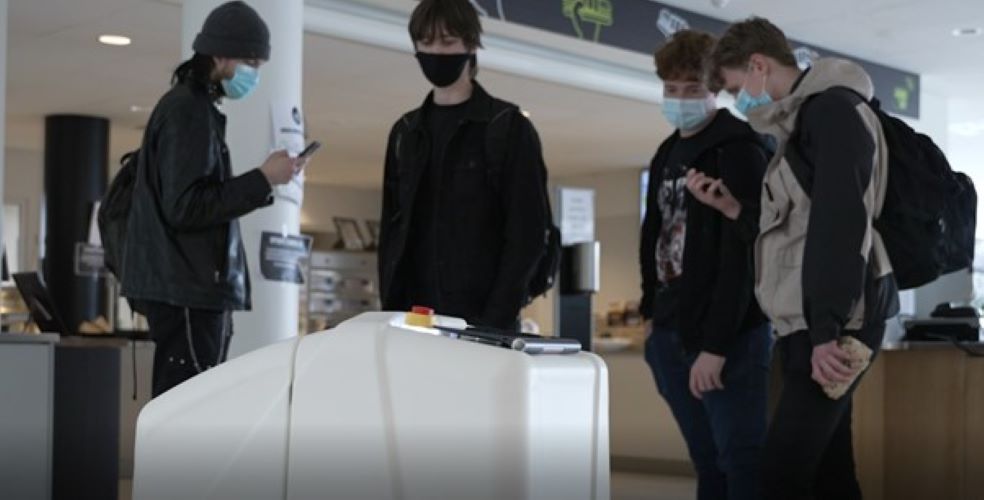 Funny comments from the development period on HF & VUC Fyn
"It looks like a robot from Star Wars"
"Is it a printer?"
"This is niiice …"
"Is it a vacuum cleaner"
"It's mega cute"
"Please come inside"
"Can it get me a burrito?"